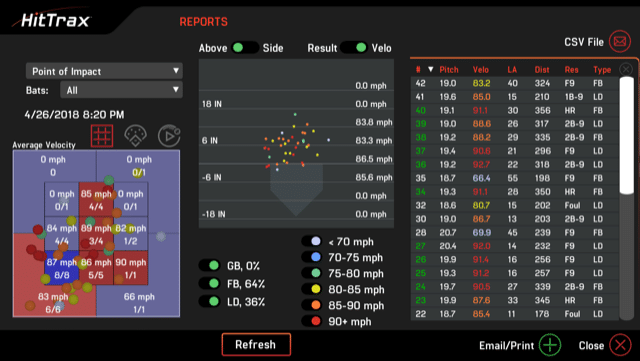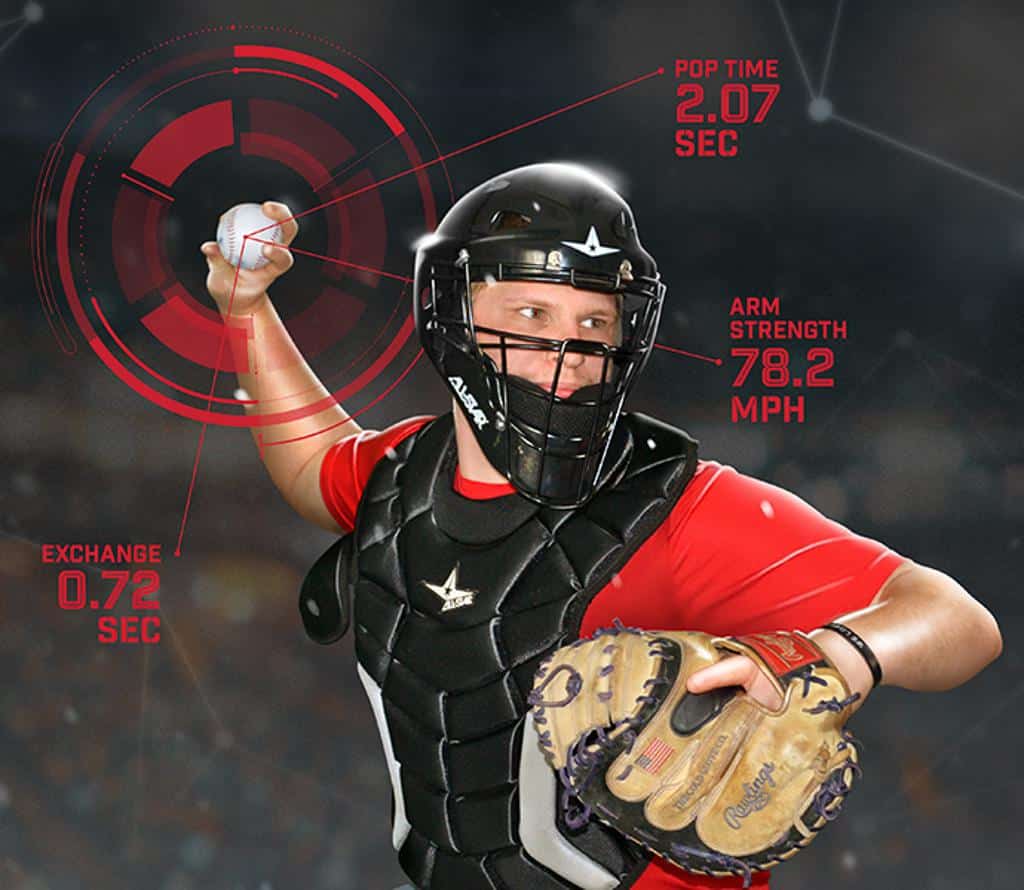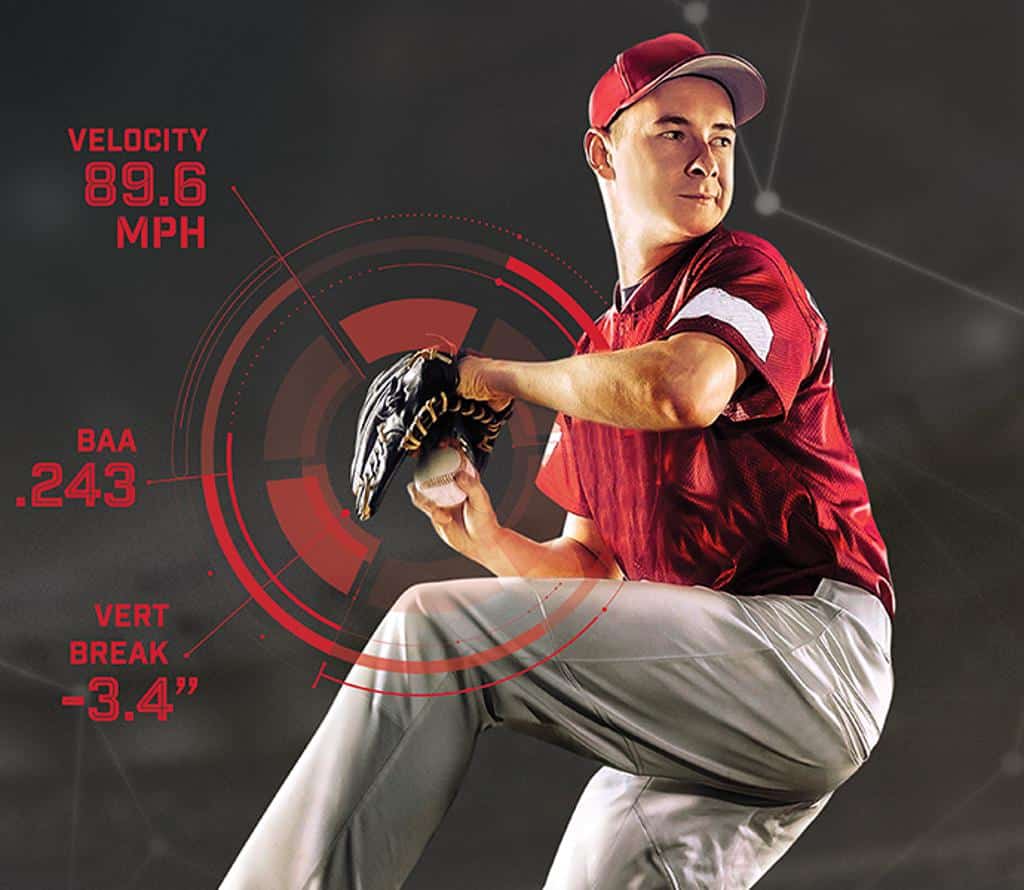 Hitting Stats:
Exit Velocity
Launch Angle
Distance
Point of Impact
Play Outcome (for all ages, and skill levels)
Strike Zone Analysis
High Speed Video w/ integrated metric
Catching Stats:
Arm Strength/throw velocity
Pop Time
Exchange/Transfer Time
Throw Accuracy
Caught Stealing %
Pitching Stats:
Pitch Velocity

 

Pitch Location
Late Break
Measurement
Strike %
Opponent Batting Stats (Live At Bats)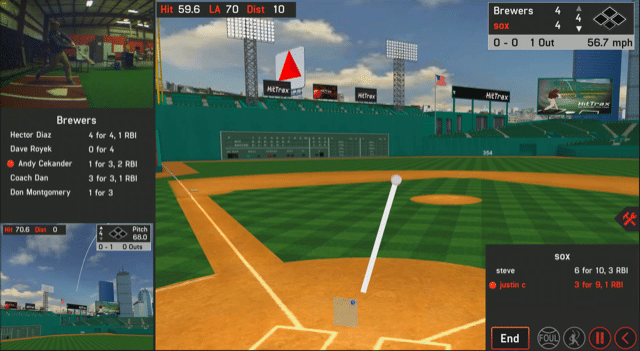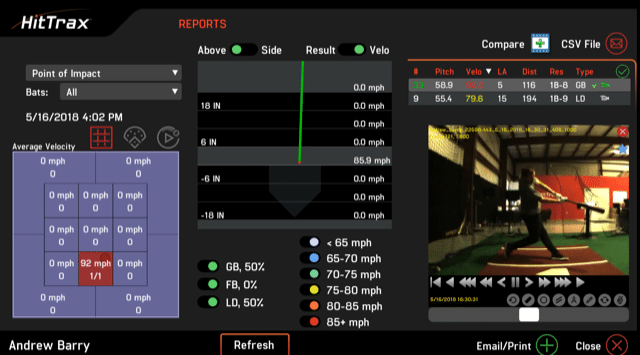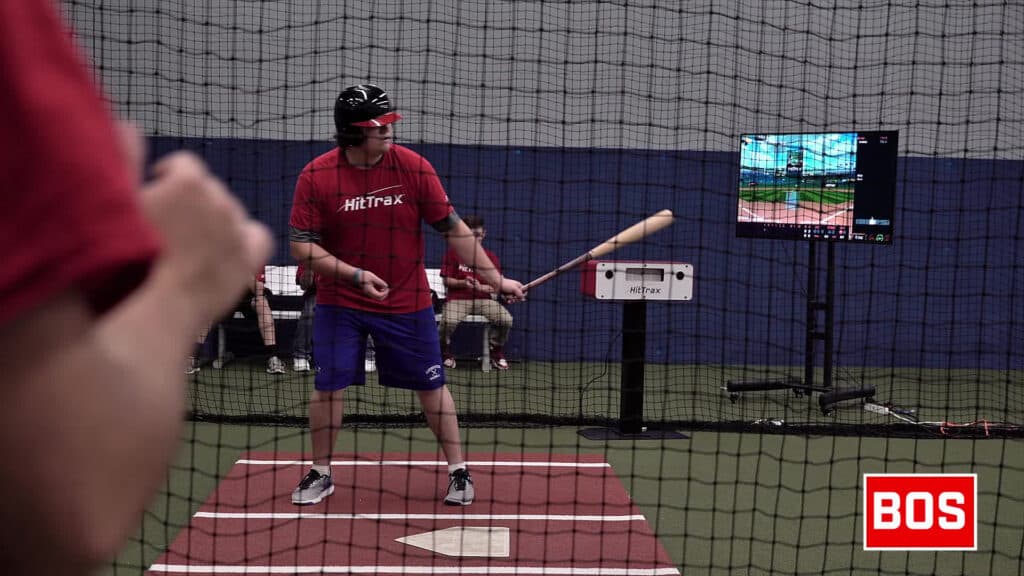 HitTrax is so much more than just a training aid.  From home run derbies to full 9-inning games, HitTrax unlocks a new level of competition in your batting cage. 
Play a variety of games with friends, or go head-to-head with players in other locations by connecting with any HitTrax enabled facility via Online Play
Organize one day tournaments and multi-week hitting leagues
Home Run Derby
Online Gaming via HitTrax Sync Play
Training Mini Games (situational hitting, quality hit game, and more)
Provide a cutting edge and engaging experience for your customers

 

Introduce new and significant revenues streams into your business to generate over $150/hour per cage.