Over our many years of experience, we have learned that great track surfaces are the result of quality materials installed by experienced personnel. That combination results in a consistent, high-performing, durable surface.
We source our materials from worldwide leaders in polyurethane manufacturing. Our partners must be committed to continuous improvement, provide products for a complete range of IAAF-approved systems, and have a history of producing durable products. Our criteria ensure that your track stays pristine longer and helps your athletes shine during their biggest moments. The surfaces we install range from base mats to full-pour systems with custom color availability. With any track service we provide, we offer a 5-year warranty and ongoing support for the maintenance of your running track. We ensure your track is always race day ready.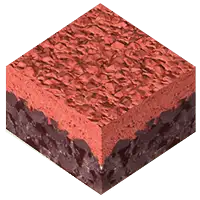 Bond to Sub Straight: Chemical / Mechanical
Textures: Structural Spray / Water-Base Structural Spray, Embedded, Encapsulated / Hobart
Performance: 3 Star to 5 Star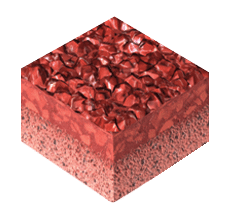 Polyurethane Poured in Place
EPDM
Polyurethane with pad
This is a new 1/2" thick sandwich track surface. Installed in two 1/4" lifts, the bottom lift is a full-depth black 1 -3mm rubber layer and the top lift is full depth 1/4" EPDM 1 -3mm colored rubber. The Synthetic Track Surface is backed by a 5-year warranty.
A 1/4" thick EPDM and 1 -3 mm colored Re-Top is added directly on top of your existing surface. The Restoration Re-Top is backed by a 3-year warranty. This application completely restores a worn or damaged track surface.
The Leveling Course adds additional rubber to restore the surface and provide a level, safe and beautiful running surface. The Leveling Course is backed by a 2-year warranty.
Re-Spray / Re-Stripe is a maintenance coating that injects liquid rubber into your existing track surface at 1,000 PSI, restoring the UV protective coating of the surface and extending the lifespan of a worn track surface.