Proud of our
performance record.
Residential Turf and Landscaping
We are dedicated to helping you find the best landscape synthetic turf for your budget. Since 2007, we have been striving to create lasting relationships with our customers, and guarantee that you can count on us for honest pricing and quality materials with zero hassles. Let us know what we can do for your home or office by giving us a call. We're here to make sure you don't have to worry about anything.
Synthetic turf can provide you with a beautiful lawn without the hassle and expense of trying to maintain a natural lawn. Quality synthetic turf has become a proven landscaping alternative to natural grass. You eliminate watering, mowing, fertilizing along with any other harmful chemicals.
Think of artificial grass as an investment, not a cost. 
This investment will increase the value of your home and property and save you money for years to come. On average American's spend $2,400 dollars for landscaping and watering costs, over five years that is $12,000. Our artificial turf solution is much less expensive in the long run.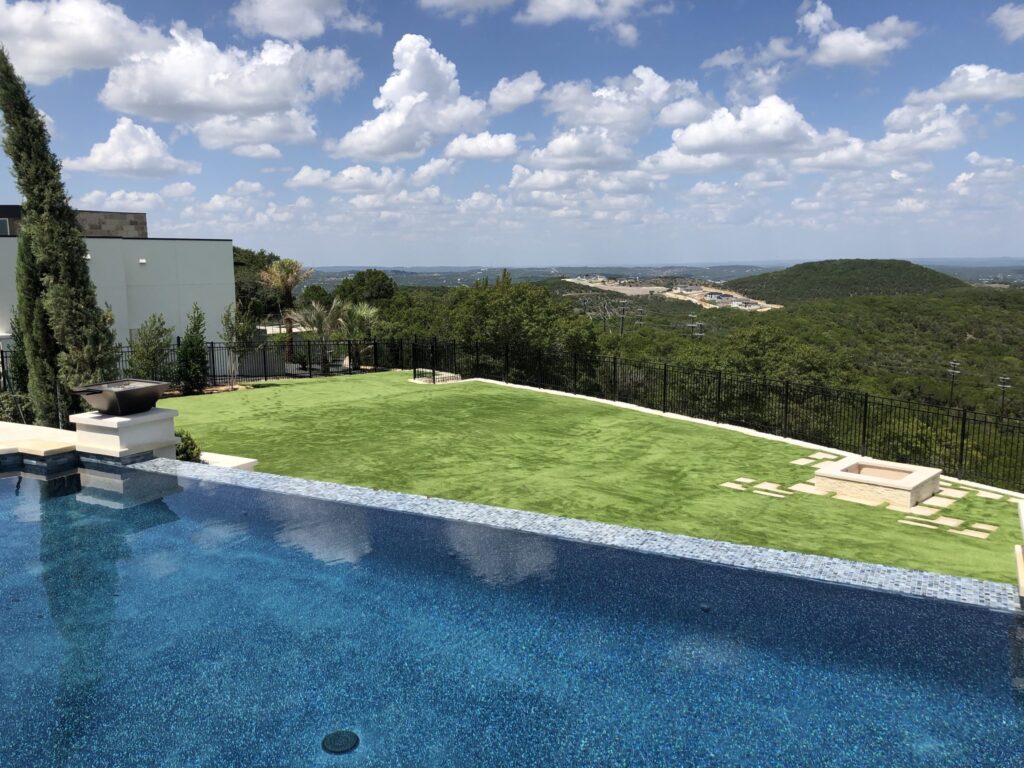 How tough is artificial turf really? 
Simple answer, consider the fact that synthetic grass is being used by the NFL as their playing surface. These guys are going to be more brutal than any kids, pets or friends combined. Your artificial turf will last a lifetime.
More Residential Projects